REMOVE THE STRESS…
FIND YOUR IDEAL AU PAIR
Niche Au Pairs takes the stress out of looking for the ideal childcare arrangements for you and your family. We match time poor families with their ideal Au Pair – offering a cost effective, high quality and tailored Au Pair solution. We recognise that every family and Au Pair's needs are different. Leveraging a strong background in professional recruitment, we offer our expertise in identifying your needs and knowing the right questions to ask potential candidates in finding the right match for your family.
WHAT IS AN AU PAIR?
Au Pairs are young individuals (18 to 30 years) looking to spend time overseas and experience a new culture first-hand, who would like to join a family by helping to look after their children and the day to day housework, whilst becoming very much part of the family. The meaning of the word "Au Pair" is 'on a par' – understanding that the relationship is of equal footing. The essence of the relationship is built on mutual respect and trust. An Au Pair's experience is part of a cultural exchange – enabling families to also find out about a new culture, whilst experiencing the benefits of having an Au Pair to help them with the busyness of balancing work and children. Whether you have babies, toddlers or school aged children, an Au Pair can provide your family with the day to day help that most busy parents dream of!
ABOUT CLAIRE, THE FOUNDER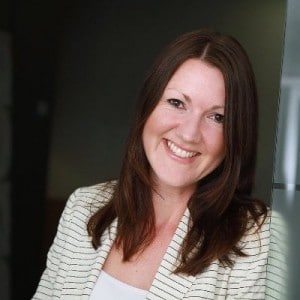 Claire graduated in law and commenced a career in Human Resources, specialising in Employee Relations. Claire moved from London to Melbourne 13 years ago and has been in the HR profession for 17 years – involving a lot of recruitment in a variety of roles!
Like many busy working families, Claire and her husband have juggled work with a combination of long day childcare arrangements, nannies, babysitters and favours from friends when things just got too much!
Growing up in the UK, Claire observed that many families looked to Au Pairs for live-in help with childcare and to have an extra pair of hands. Now, as a busy working Mum, Claire has found that having an Au Pair for the family is the ideal solution and she hasn't looked back!
Over the years, Claire has helped friends with placing Au Pairs with their families and having seen the benefits first- hand, many have continued to place new Au Pairs once the placement has ended.
Claire is passionate about bringing families and Au Pairs together and looks forward to helping you and your family. 
HOW CAN NICHE AU PAIRS HELP YOU?
Finding the ideal Au Pair for your family can be quite a daunting prospect, as well as extremely time consuming! 
 With a deep understanding of what's involved, we do all the hard work for you. We work closely with each host family to understand each family's needs and expectations and tailor the search accordingly.
As professionals in recruitment, we know the right questions to ask and provide an objective, informed view in terms of 'fit' and finding the right Au Pair for you.
Our processes are extremely thorough to ensure a quality outcome for hosts and Au Pairs alike – providing peace of mind that you're in the best hands in finding your ideal Au Pair solution.
For more details on how it works, please see "The Process". 
HOW DO I GET STARTED AS A HOST FAMILY?
We make it easy. Just click on the button below to submit a request or phone Claire on 0427 982 552 to arrange a free consultation.
We look forward to hearing from you.
Emily's experience
Q1 - What's it like being an Au Pair?
Go to 0 minutes 9 seconds
Q2 - Why would you recommend Niche Au Pairs?
Go to 0 minute 58 seconds
Q3 - What do you like about being an Au Pair?
Go to 1 minute 23 seconds
Q4 - How was the visa process?
Go to 2 minutes 2 seconds
Q5 - Would you recommend being an Au Pair?
Go to 3 minutes 08 seconds
Annie's experience
Q1 - What is a typical day like as an Au Pair?
Go to 0 minutes 0 seconds
Q2 - How have you personally developed from the experience?
Go to 1 minute 32 seconds
Q3 - What advice do you have for future Au Pairs?
Go to 2 minutes 49 seconds
Q4 - What are the costs involved?
Go to 5 minutes 8 seconds
Q5 - Would you recommend being an Au Pair?
Go to 5 minutes 38 seconds
Rosie's experience
Q1 - What are the costs involved?
Go to 0 minutes 0 seconds
Q2 - How to make the most of your time in Australia...
Go to 1 minute 15 seconds
Q3 - What to expect from the process...
Go to 1 minute 22 seconds
HOW DO I GET STARTED AS AN AU PAIR?
It's straight forward.
To begin your search, register with Niche Au Pairs and complete your personal profile. Niche Au Pairs will contact you to arrange a time to discuss your profile and your expectations in more detail. We look forward to hearing from you.
As this was our first time finding an Au Pair we were really concerned about having someone living in our home and how it may impact our lifestyle.
The fantastic skills and experience of Niche Au Pairs helped us find a wonderful Au Pair who truly cares about our children and became part of our family within a very short space of time. Niche Au Pairs really listened to what was important to our family and spent the time and effort to find the right person.
Having our Au Pair living in our home has been life changing as it has been the perfect way to give the children the love and support they need and has given us the flexibility we need as we both work unpredictable hours. Gone is the stress of racing home to do 'day care' pick up or ringing round at short notice to find someone to look after the children when one/both are sick!
Niche Au Pairs has been a fantastic service for us, as when we first started looking for an Au Pair we were completely overwhelmed with the various websites and trying to find a match. Claire was wonderful and took the time to really understand our needs and family dynamic and was with us step by step through the process of finding an Au Pair. As Warwick and I both have busy jobs it was really helpful to have a shortlist prepared for us to consider and we had the comfort that the applicants had all been vetted and reference checked.
Kimberley has now been with us for 6 month and is a fantastic addition to our family. She has a great connection with both Neve (8) and Hamish (5) and is fantastic company for Warwick and I. She is proactive in helping out with household duties and plays an active role in the children's lives; inventing games, reading books and helping out with homework.
We will miss Kim so much when she has to eventually return to the UK, but will definitely use Niche Au Pairs to help us find our next Au Pair…who will have big shoes to fill!!
The experience of being an au pair is unbelievably rewarding. I am able to live with an extraordinary family that provided me with necessities and support while giving me insight on travel destinations and wonderful children which give me motivation to wake up each morning and spend time with! I have never travelled alone, yet by far this has been the best decision of my life. If you enjoy scenery, beaches, friendly people and experiences you'll never forget, then becoming an au pair is one of the greatest decisions you'll ever make. You'll never want to look back.
Finding the right family was really important to me, although I didn't know where to start! Niche Au Pairs really helped me and I felt so more confident knowing that I didn't have to find my family on my own. I'm with a great family and the time is going too fast! Thanks!
It's really great, such a good experience. I would recommend it to everyone!
I spent months and months looking for the best Agency to go through. Niche Au Pairs is definitely the best one out there!
It's a really easy process….nothing to worry about and you get detailed job descriptions to look through…way better than elsewhere.
Niche Au Pairs doesn't charge Au Pairs for their services. So many Agencies do charge and you don't really get a lot for it.
Niche Au Pairs provides you, and your parents with peace of mind.
When I first came across the idea of becoming an Au Pair I had no idea where to start. So many different ways of putting yourself out there but not being entirely sure if the person you were speaking to was sincere. I was so happy when I came across Niche Au Pairs! I wasn't worried anymore. Claire helped me find the perfect family. The process was so easy and I felt confident that this was the right decision for me. Claire really took the time to get to know me and matched me with a family that had the same interests and outlook on life as myself. I am so grateful for Niche Au pairs for finding me a family that made my experience unforgettable and I can't wait to see them sometime soon! Thank you.
I was highly overwhelmed when I started searching on the many different web sites and portals to become an Au Pair. Finding Niche Au Pairs saved me and lifted a lot of weight and worry off both mine and my mother's shoulders. I was nervous just connecting with a random family and not knowing their true background. I wanted to get to know the family that I would be living and working with.
Claire is great at connecting and really understanding people's personalities and preferences. I had the opportunity to really get to know my family before I came out here and it made the transition 100% better. I felt like I've know them forever and will never forget this unforgettable experience – the beauty that I've seen while living here and the amazing family that I know I'll always be connected with.
Claire is unbelievable in ensuring she finds the right family for you.  She understands your needs and what you want to get out of this experience. I'm working with best family and the most incredible kids…and I live on the beach!
NEED MORE INFORMATION?
If you have other questions please get in contact with us using the form below.  
We'd love to hear from you!